Waste Management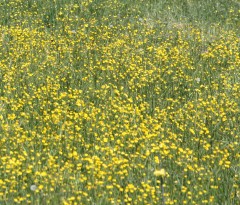 The Johnson & Tarbutt Joint Landfill Site is located on Government Road between the railway tracks and Puddingstone Road.
Hours of Operation
April 1 to September 30
Saturday 9:00 a.m. – 5:00 p.m.
Wednesday Noon – 7:00 p.m.
October 1 to March 31
Saturday 9:00 a.m. – 5:00 p.m.
Wednesday Noon – 5:00 p.m.
Trespassers will be prosecuted. It is an offense to trespass, leave garbage at the gate, walk in and leave garbage at the bunker, or to remove items from the landfill site. Caution! The bunker fence is electrified.
Additional Information
Should a holiday fall on any of these days, the site will be closed.
New system replaces Free Dump Days

Each ratepayer receives one ticket in their Interim Tax Bills.
The ticket is good for one free day at the Landfill, if you have multiple properties the ticket may be used for all your properties on your one chosen day.

Tipping fees are required for some items. Check with the landfill attendant or ask for an outline from either Township Office.
Keeping recyclables and prohibited waste out of the landfill extends the lifespan of the facility.
Composting plans are available from a landfill site attendant.
Download the electronic bins flyer for a list of accepted items (61K PDF).
Household Special Waste Depot
402 Fifth Line East
Sault Ste. Marie, ON
P6A 6J8
Thursdays & Fridays, 9:00 am-6 pm; Saturdays 8:00 am-4 pm
Hours of Operation 2019
The HHW Depot is now closed for the season.
Tuesday to Saturday – 8:30 a.m. to 4:30 p.m. (April 2, 2019 to October 26, 2019)
More info about Hazardous Waste Disposal, Click HERE.
Johnson Tarbutt Joint Landfill Newsletter 2015
Township of Johnson and Township of Tarbutt & Tarbutt Additional Landfill Site Annual Operations Report – 2015
Download the Annual Operations Report for 2015 here.
Johnson & Tarbutt Township Landfill Committee Minutes
2016
April 13, 2016 Landfill Committee Minutes
2015
December 10, 2015 Landfill Committee Minutes
September 30, 2015 Landfill Committee Minutes
June 9, 2015 Landfill Committee Minutes